---

Financial strength 
When choosing the brand of solar panels for your installation, it's important to consider the financial health of the manufacturer. After all, you want to be sure that they'll be around to honor warranties if necessary. 
Steady, sustainable growth
REC has grown at a steady and sustainable pace, ensuring that our commitment to quality is maintained. This growth has been driven mainly by technological advancements and increasing demand for REC. Throughout the years, REC's continuous focus on product quality and customer satisfaction have helped us be recognized as industry leaders in many areas.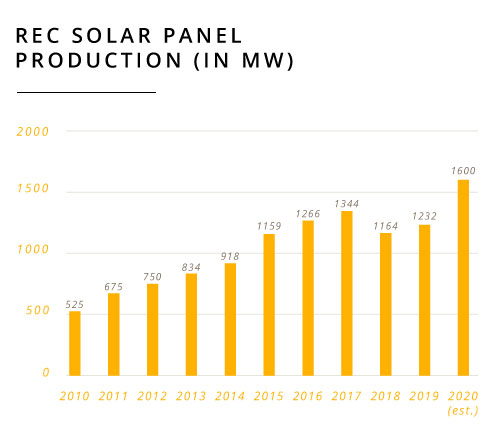 Here for the long term
Despite challenging market conditions that the industry has faced in recent years, REC has maintained a healthy financial position, demonstrating that REC is and will be a long-term player in the solar industry. Because of REC's sustainable business practices and continuous delivery of high-quality solar solutions, REC is preferred by banks, lenders, investors, and end-customers as a sound investment.